Join us for our 2016-2017 Season!
We are excited for this year's performances and we would love to see you at all of our concerts. Purchase a subscription to all three Series Concerts here.
Upcoming Special Event!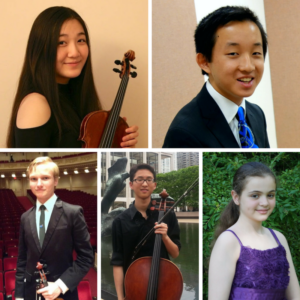 Menges Scholarship Concert. Sunday, February 19, 3:00 PM
Upper Dublin Lutheran Church, 411 Susquehanna Rd, Ambler, PA 19002
Alyssa Gabrilovich: Wolfgang Mozart – Piano Concerto No. 20 in D minor (I. Allegro)
Charlie Liu: Franz Liszt – Piano Concerto No. 1 in E Flat Major, S. 124
Isabella Egawa: Maurice Ravel – Tzigane
Jason Vassiliou: Alexander Glazunov – Violin Concerto in A Minor Op. 82
Sang-O Park: Dmitri Shostakovich – Cello Concerto No. 1 in E Flat Major, Op. 107 (I. Allegretto)
Now in its 20th year! The Elmer and Louise Menges Scholarship was established as a competition to encourage young musicians to pursue an interest in music. Winners of the competition play a solo at a concert with the Ambler Symphony. Read bios of the 2016-2017 Menges Scholarship recipients.
---